LCD Display Module, LCD Panel Manufacturer & Supplier
YouSee Technology Co., Ltd was founded in 2008, dedicated to the high cost performance LCD, TP assembly, PCB assembly supporting the whole industrial chain of ShenZhen. Our products include the R & D, production, sales and service of medical equipment display screen, GPS vehicle display screen, POS equipment, smart home, household appliances, consumer electronic products, communication equipment, industrial control equipment, instruments and meters, human-computer interaction interface and LCD (LCM), touch screen (TP), backlight screen (BL) cable arrangement of other information display terminals High tech enterprises. Provide all kinds of quality control, technical support and related services.
10/16/2022
Transparent Oled Display.Traditional displays are compared It can make the visual distance between the screen edge area and the screen center closer, so that it is […]
10/16/2022
What Is Oled.High quality display As a desktop large screen product, the monitor has always been a life sustaining artifact for migrant workers. Even if we […]
Automatic Production Line 1
Automatic Production Line 2
More than 13 years of experience in the custom display industry to develop exclusive brand services for you.
The professional business team can solve all kinds of problems of lcd display solutions..
SGS certification, ISO certification, FSC certification, Disney certification, and other certifications from many powerful certification companies let you rest assured.
Professional quality inspectors and accurate quality inspection equipment to ensure that the quality of your products is first-class.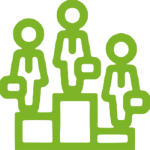 Custom Display Industry Leader
More than 13 years of experience in the custom display industry to develop exclusive brand services for you.
After-Sales Service
A perfect after-sales service system offer best support to meet your request.
Complete Certificate
SGS, ISO, Disney certification, and other certifications from many powerful certification companies offer best support to meet your request.
Raw Materials In Stock
We have sufficient funds, rich resources, can cooperate with customers to stock raw materials, such as glass and IC
---
Quality Assurance
We have a strict quality control system, on time delivery, more than one year after-sales guarantee for goods.
Professional Team
Our team has full passion,same goals and dreams.We are confident to do great business in the display field.
Application Field
Our products are used in industrial control, military, medical care, smart home etc., more than 30 industry leading company use our screen, we have rich experience in display industry.
Strong Productivity
Own R& D team with flexible customization on backlight, FPC and touch panel.
What sets us apart from the competition?Our ability to listen to our customers!
We are a leader in the business of custom lcd display in China and in international markets. We strive to create top-quality display and mainly provides clients with the service of designing liquid crystal display panels (LCD) and liquid crystal display modules (LCM).  We have earned the trust of thousands of clients, including these fine clients:
Before cooperating with YouSee Technology Co., Ltd, my usual suppliers were Japan and South Korea, because I prefer products from these two countries. But after they sent me product samples, our engineers have done a lot of experiments and compared a large number of parameters with the products, we found that their company's products have high quality. There are even some products whose indicators are much better than those of Japan and South Korea, especially the price is very competitive. This changed my concept of supplier selection. Them our story is like youngers falling in love. We understand each other in-depth more and more, and then we have developed a long-term cooperative relationship until now

I have been cooperating with this company for more than ten years, and I promise to use a neutral perspective to illustrate my views on this company. As we all know, any business cooperation is a combination of interests, so it is inevitable that there are some differences in cooperation. But why have I not given up cooperation with them for more than ten years, not because the cost of replacing suppliers is too high, but because of the professional service attitude and stable and outstanding product quality they have done. This has kept my products well received in the local market and earned me a good reputation while making money. All in all, they are trustworthy and excellent partners.